Although there are some things you can do on your own, it's important to have your ductless mini-split tuned-up by an expert twice a year. Learn more about ductless mini-split maintenance and what you can do to get your system ready for a tune-up in the following infographic: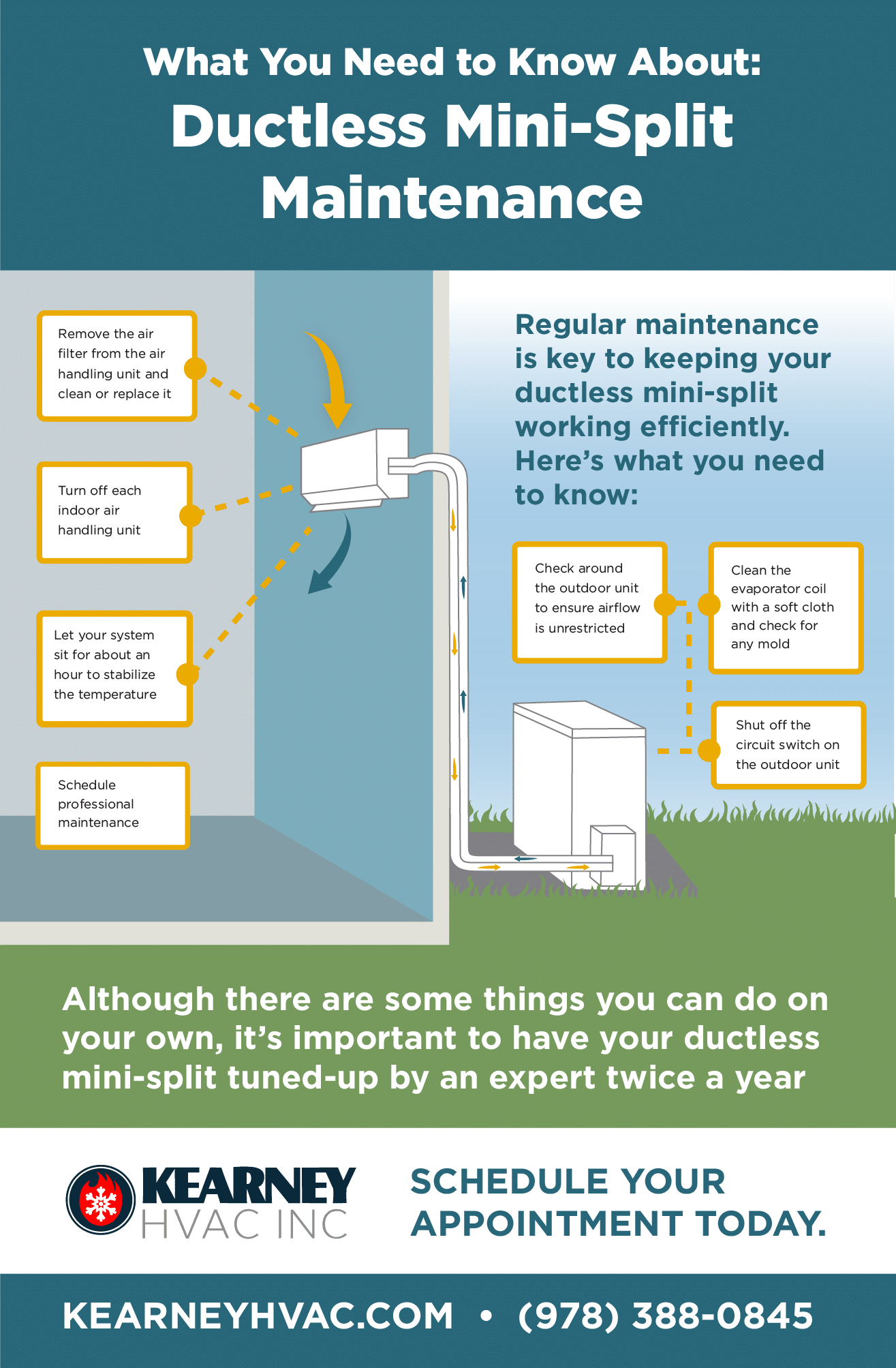 Regular maintenance is key to keeping your ductless mini-split working efficiently. Here's what you need to know:
Mini-Split Maintenance Inside Your Home
Remove the air filter from the air handling unit and clean or replace it
Turn off each indoor air handling unit
Let your system sit for about an hour to stabilize the temperature
Schedule professional maintenace
Mini-Split Maintenance Outside Your Home
Check around the outdoor unit to ensure airflow is unrestricted
Clean the evaporator coil with a soft cloth and check for any mold
Shut off the circuit switch on the outdoor unit
Schedule your ductless mini-split maintenance today! Contact us or call (978) 388-0845 to get started.