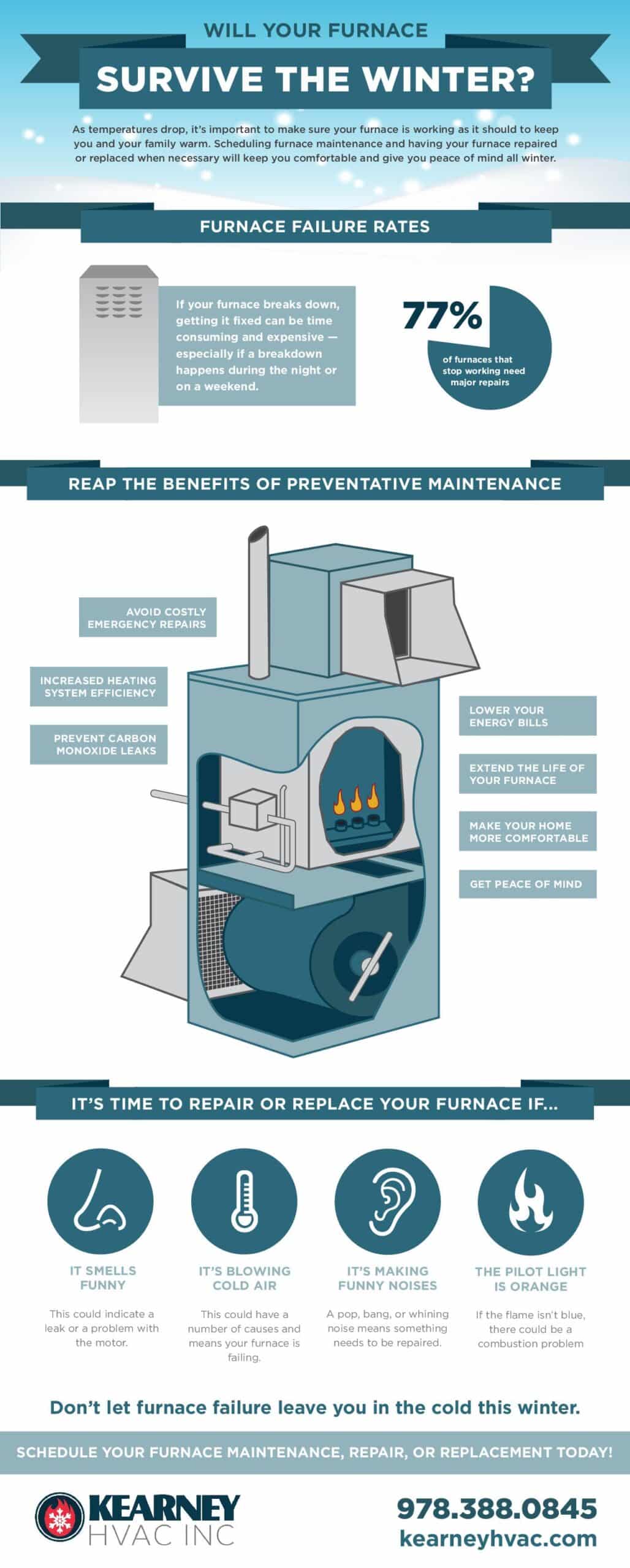 As temperatures drop, it's important to make sure your furnace is working as it should to keep you and your family warm. Scheduling furnace maintenance and having your furnace repaired or replaced when necessary will keep you comfortable and give you peace of mind all winter.
Furnace Failure Rates
77% of furnaces that stop working need major repairs
If your furnace breaks down, getting it fixed can be time consuming and expensive — especially if a breakdown happens during the night or on a weekend.
Reap the Benefits of Preventative Maintenance
Extend the life of your furnace
Avoid costly emergency repairs
Make your heating system more efficient
Lower your energy bills
Make your home more comfortable
Prevent carbon monoxide leaks
Get peace of mind
It's Time to Repair or Replace Your Furnace If…
It's Making Funny Noises
A pop, bang, or whining noise means something needs to be repaired.
It Smells Funny
This could indicate a leak or a problem with the motor.
It's Blowing Cold Air
This could have a number of causes and means your furnace is failing.
The Pilot Light Is Orange
If the flame isn't blue, there could be a combustion problem.
Don't let furnace failure leave you in the cold this winter. Schedule your furnace maintenance, repair, or replacement today!