Ductless heat pump systems are great for homeowners who wish to take home comfort to the next level. Imagine being able to customize the temperatures of each room throughout your entire home. This efficient heating and cooling solution is extremely popular among our North Shore, Massachusetts and southern New Hampshire customers because of the comfort and energy savings it provides.
An excellent choice for homes without ductwork, heat pumps or mini splits can be used to condition just one room, or an entire house.
Heat Pumps: Heating & Cooling Your New England Home
Composed of an outdoor compressor and at least one indoor air handling unit, mini-splits can be configured to allow various zones of your home to be independently conditioned for optimum comfort and energy conservation. Because the mechanical units are located outside the home, you do not sacrifice square footage.
Technology advances make mini split heat pumps a great heating and cooling solution for your greater north Boston or southern New Hampshire home throughout the entire year. These systems can operate during extremely cold conditions, keeping your home warm. We install Mitsubishi Electric heat pumps that feature the latest heat pump technology, enabling exceptional home comfort, even during cold snaps.
Take Control of Your Home Comfort
Do you wish you could turn down your heating and cooling system in certain rooms, but not in others? Do your family members have different preferences for the temperatures of their bedrooms? Would you like to not heat or cool the kitchen or dining room as much while you sleep? If so, heat pumps office greater control over home heating and cooling than do systems with a single, centralized unit. Why pay to heat a room when you get no value from it?
Heat Pumps: The Energy Efficient HVAC Option
Mitsubishi Electric heat pumps are at the forefront of innovation and home comfort. These reliable systems are quickly gaining popularity in our New England climate because they can operate throughout the year, even during cold weather. These efficient systems allow you to save on energy in both the heating and cooling system for lower utility bills. Take a look at Mitsubishi Electric's heat pump brochure for more information about their products.
Simple Heating & Cooling Solution
Our North Shore, Massachusetts and southern New Hampshire customers like that new ductwork doesn't need to be installed for new heat pumps, making it a simpler process to install than other types of HVAC systems. These quiet systems are highly reliable and come with exceptional manufacturer warranties.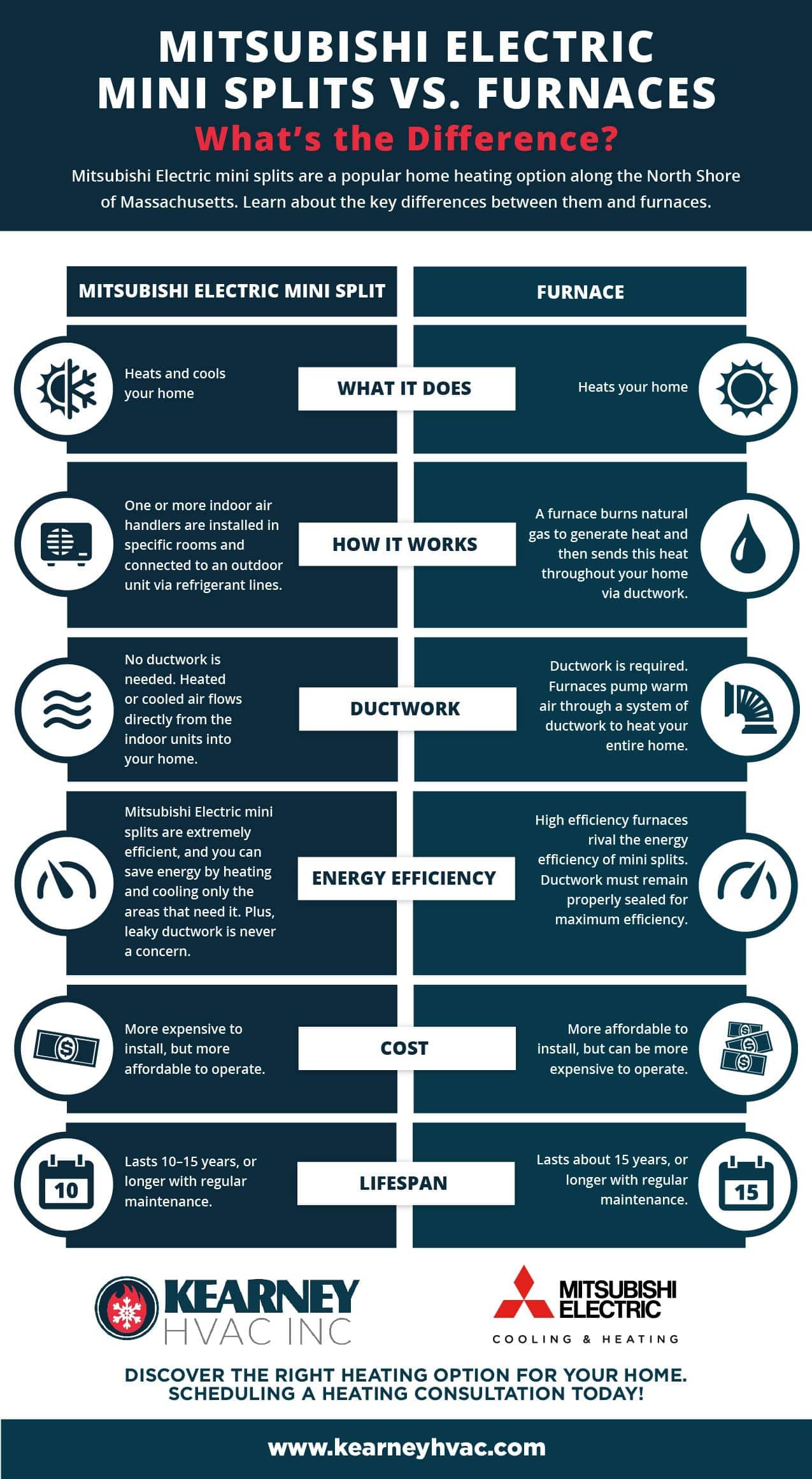 Massachusetts Residents Save on Cash Rebates & 0% Interest Financing
Mass Save rebates allow homeowners from Newburyport to Boxford, Amesbury, and beyond to save up to $10,000 on a new heat pump for their Massachusetts homes. Many homeowners are also eligible for 0% interest financing for terms up to 7 years.
Want to learn more about a heat pump for your home? Contact us to schedule a free in-home consultation today!